What's New
Can't Miss Fun Things to do in Duluth, MN (6 are FREE!)
Minnesota has a lot to offer in terms of natural beauty, but few cities compare to Duluth.
By: Bre Pea | October 15, 2019
I have been taking road trips up to Duluth since before I can remember. My Grandpa grew up in this beautiful town, and my Great Grandpa operated the famous Aerial Lift Bridge.
My parents honeymooned in Duluth. My husband and I even honeymooned in Duluth. So I guess you can say it's in my blood
I'm sharing some must-see ideas for your next road trip up to Duluth, MN. These ideas come from many, many years of experience and are just the tip of the iceberg. Duluth has SO MUCH to offer you'll want to make it an annual destination!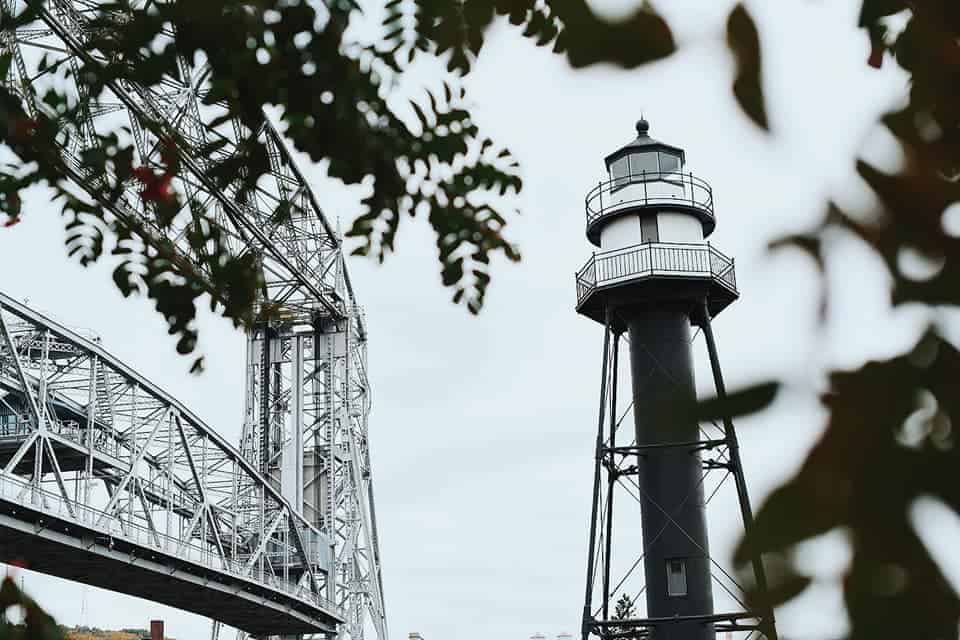 Can't Miss Fun Things to do in Duluth, Minnesota
Visit the Lake Superior Zoo
For as many years as I have been coming to Duluth, I had yet to experience the Lake Superior Zoo. And boy am I glad I finally did! We were given complimentary admission to the zoo for our family during our latest fall Duluth trip.
The Lake Superior Zoo is home to over 140 species of animals in both indoor and outdoor habitats. It is a GORGEOUS zoo with so much to see! Plus, they have a handy dandy walking tour app that you can download on the zoo's complimentary free wifi.
After visiting all of the exhibits, I asked Bean what her favorite area was and she quickly answered, "the lizards."
The Lake Superior Zoo is open 7 days a week ALL year long, so no matter what time of year you're in Duluth you can visit the zoo.
Go Geocaching
If you've been reading this blog for some time, you might already have heard about my love of geocaching.
If not, I'm about to open you up to a whole new world.
You can read more about geocaching in my initial post here, but in short, geocaching is basically a GPS based treasure hunt.
There are millions of geocaches around the world, and you'd be surprised to learn that there are probably hundreds in your town alone.
We like to geocache because it brings us to sites and areas of cities that most people would never know about. Some of my favorite geocaches that we've found have been in Duluth, which happens to have hundreds.
Walk Around Canal Park and the Aerial Lift Bridge
Canal Park is one of those areas of Duluth that EVERYONE knows about and visits during their trip. Nonetheless, it's still worth braving the crowds.
We like to visit the shops in Canal Park, watch ships enter the harbor, tour the Lake Superior Maritime Visitor Center, and my personal favorite, drive across the Aerial Lift Bridge and down Park Point.
Go Hiking
Duluth and hiking go hand in hand. There are miles upon miles of trails, both paved and rugged, that the city has to offer.
We aren't necessarily hikers for the sake of hiking, we like to add the element of geocaching to the mix.
But if you're a fan of hiking, you could spend days exploring all of the hiking trails in the Duluth area.
Visit the many independent Breweries, Cideries, & Distilleries
Duluth is host to more breweries per capita than any city in Minnesota. You can choose to visit a few on your own, or you can take one of many Duluth brewery tours offered.
If beer isn't your thing, Duluth has 2 cideries to offer. We got to visit Wild State Cider during our last Duluth trip and it was so hard to pick a favorite!
Plus, they served fresh apple cider in adorable aluminum cups for kids. Bean approved.
. . .